Skip to Content
Committed to Customer Service & Reliable Testing
National ES Testing Service, Inc. in Dacula, GA is a leader in sheet metal perimeter edge testing services used in commercial roofing systems throughout the U.S. Our patented testing equipment ensures your products meet local codes and comply with the requirements set by the 2003 International Building Code (IBC). No matter who your fabricator and supplier are, we provide the peace of mind you need before the products are installed.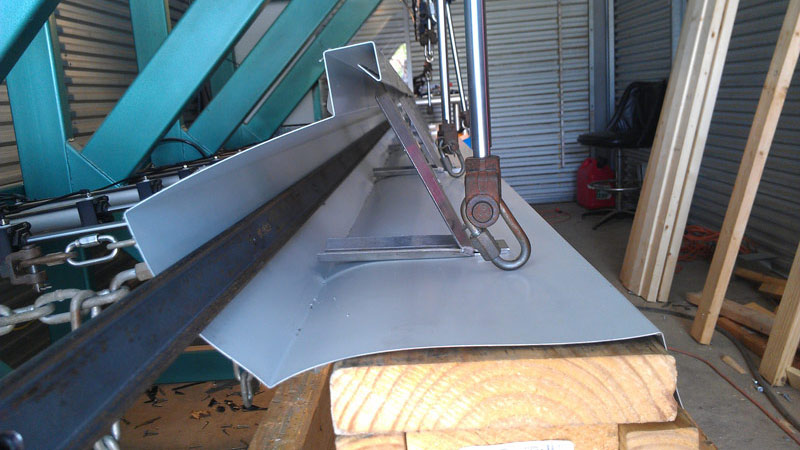 Why Choose Us?
We are a leading provider of metal edge roofing system testing using our patented apparatus. We work with builders, suppliers, and fabricators to certify that your perimeter edge metal products meet ANSI/SPRI/FM4435 ES-1 Standards. In addition to our testing services, we offer customer support from knowledgeable representatives who are available to answer all your questions. Why choose us?
We have over a decade of experience
Our process received a U.S. patent in 2007
We work across all industries
We're an American company
We offer free quotes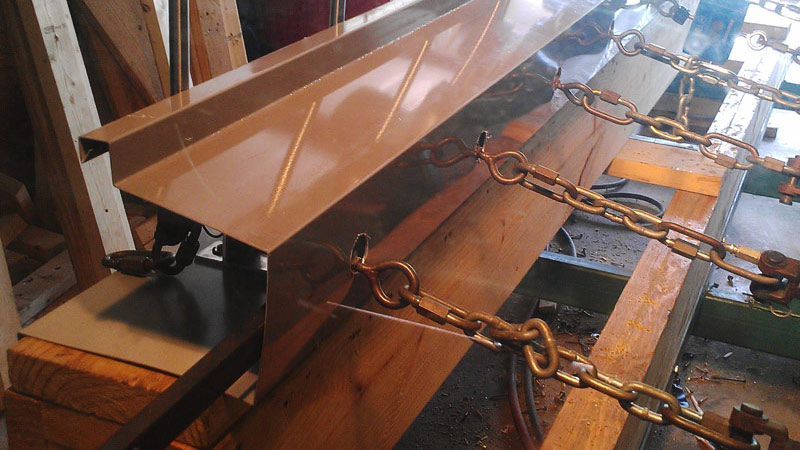 Thorough Testing Services
The 2012 edition of the International Building Code standards included a new requirement that low-slope roof systems' edge metal flashing, including the coping, fascia, and grave-stops, must be tested to meet the wind resistance requirements of the ANSI/SPRI ES-1 guidelines. This is a more comprehensive rule that was previously dictated by regional standards. To ensure your building products and fabricated materials meet all of these new requirements, it's essential you work with a trusted testing facility like ours for accurate results.
A Brief Biography
Tim Tunney is President and Owner of National ES Testing Service, lnc. located in
Atlanta, GA. N.E.S.T.S. provides ANSl/SPRl/FM4435 ES-1 and ANSI/SPRI GT-1 compliance testing services involving fascia, coping, gutter, and custom fabrications for customers across the United States. He has enjoyed a 40-year career in the commercial roofing and sheet metal industry since earning his BA Degree in Liberal Arts from the University of Wisconsin -Milwaukee. Beginning his work experience with Metal-Era, Inc. in 1982, Tim was hired to develop their private label journey working with the likes of Firestone Building Products, JP Stevens Co., and Carlisle Syntec, performing sales and marketing duties, represented the company at various National Trade Shows, and finished his tenure with the company as National Sales Manager in 1994. After joining the MM Systems Corporation in 1995 and serving as their Product Development Manager, Tim fulfilled a lifelong ambition and resigned from MM Systems to start and build National Sheet Metal Systems in the Spring of 1998. He quickly achieved a broad contractor base providing light gauge metal fabrication services to roofing contractors, sheet metal shops, and industrial clientele primarily manufacturing specified products for projects located in the southeastern region of the United States.
During the late 1990's ANSl/SPRI ES-1 was just in the beginning stages of national acceptance and was soon to become an essential building code requirement for all 50 States. In 2005 Mr. Tunney recognized the real need for a testing facility which could provide contractors nationwide access to affordable product certification to the new ES-1 Standard. He then set out to design, build and implement a testing apparatus for his growing sheet metal business. Tim subsequently received a United States Patent for the machine to test perimeter roof edge systems to compliance with the ANSl/SPRI ES-1 requirements. From that basis National ES Testing Service, Inc. was started in 2007, and soon began ES-1 compliance testing for a variety of customers from coast to coast including Hawaii. Today, Mr. Tunney actively provides roof edge testing services and technical guidance for design professionals about the ANSl/SPRl/FM4435 ES-1 and ANSl/SPRI GT-1 building codes standards. Today Tim continues to work closely with design professionals on building safety concerns, wind engineering integrity, and peace of mind for their valued building owners across the United States.
Get in Touch With Us in Dacula, GA
National ES Testing Service, Inc. offers free quotes for testing services. Get in touch with our professional team of customer service representatives to learn how we can help you. Our crew is knowledgeable and will take the time to answer any questions you have about codes, guidelines, and the testing process. Contact us today for a free quote.